Jazzin' Around 7 Sponsors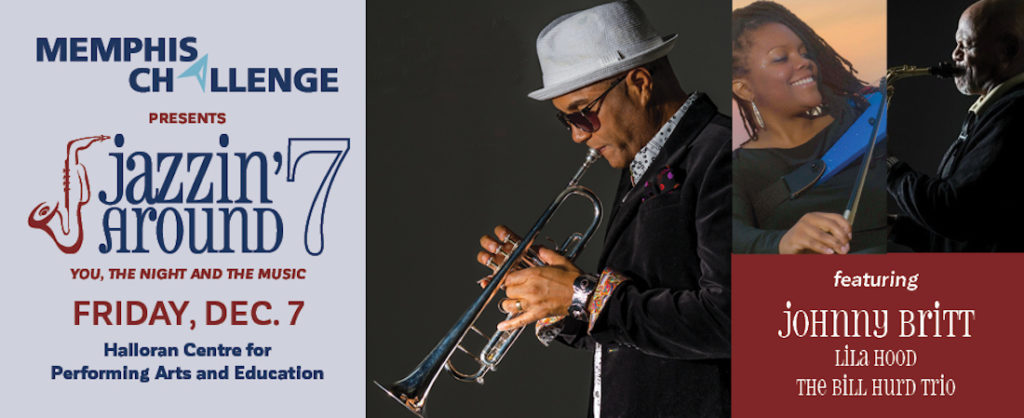 Sponsors Make Major Donations for Memphis Challenge Jazz Fundraiser
Memorabilia, vacations, more to be auctioned at 'Jazzin' Around 7' tomorrow
MEMPHIS, Tenn. December 6, 2018 –Months of planning and community outreach will come to a head tomorrow, December 7, when Memphis Challenge presents "Jazzin' Around 7" at the Halloran Centre for Performing Arts & Education. Staff, board members, and event sponsors have created a night of music that the City of Memphis will remember. And, some guests will be able to carry the experience home with them through special items that will be available for bidding at the Silent Auction that begins at 6:30pm.
A collection of items valued at a total of more than $5,000 will be auctioned. Some of these items include:
Black Panther Movie Poster, signed by 7 members of the cast and the late Marvel Comics Creator, Stan Lee

Photograph of Barack Obama, signed by the former U.S. president

NBA Memphis Grizzlies Game Experience, featuring 4 club box seats, 1 parking pass, 2 snapback hats, and 2 branded t-shirts

NFL Tennessee Titans Game Experience, featuring 2 tickets for 2019 season, 1 jersey, 1 signed photograph from Titans Defensive Tackle Jurrell Casey, and 1 photo-op with Casey

Aretha Franklin Album, signed by the Queen of Soul
"Our sponsors truly showcased their commitment to our youth and their love for the arts through the monetary commitments and special pieces that were donated," said Cassandra Webster, executive director of The Memphis Challenge. "We are thrilled to present these wonderful offerings to the jazz enthusiasts who will be in attendance."
Some of the sponsors for the event include the University of Tennessee Health Science Center (UTHSC), the Delta Dental Foundation, and the Case Management Charity Foundation.
---
Event Information:
When: Friday, Dec. 7, 2018; 6:00pm VIP Reception, 6:30pm Silent Auction, 7:00pm Concert
Where: Halloran Centre for Performing Arts & Education, 225 S. Main Street, Memphis, Tenn.
How: Tickets start at $75 to $225 and may be purchased on Ticketmaster
---
About The Memphis Challenge
In 1989, Joseph R. "Pitt" Hyde piloted The Memphis Challenge (MC), at East High School, with 20 students.  Now spanning three decades of inspiring and developing future Memphis leaders, MC has a tradition of raising awareness in ways that are creative, impactful and student-focused. The nonprofit has impacted more than 900 students of color, through its senior program, by attracting the attention of admissions counselors at top-tier colleges and universities across the nation.
In 2014, The Memphis Challenge program was expanded with the creation of the 9/10 Movement program. To date, more than 300 ninth and tenth graders have been introduced to the skills and knowledge needed to perform at a high level of academic achievement and community leadership.
In 2016, the experiential Tell Me A Story project was created.  Students across all cohorts have written and illustrated eight children's storybooks, along with an anthology of poems. Today, these students are published, authors. In 2017, students created three short films and two podcasts about the struggles the youth of Memphis face every day. This year, 2018 the students created four Zines, grassroots independent publications with social justice as its theme showcasing art and prose in honor of  MLK50.
Today, more than 50 percent of its alumni remain in or return to the city, to once again call Memphis home. They are attorneys, corporate executives, health care professionals, and educators as emerging leaders, they represent the best and the brightest.